Tejal Gosavi
Amit K Pandya has the excellent photography skills. He works with sincerity, dedication, possesses lot of patience and he is punctual. We have experienced his great work. Also he is a very good human being , who can be trusted. Would definitely like to recommend him to the couples who wish to have their beautiful pics clicked for their upcoming functions. And also Would like to thank amit for giving us beautiful cherishable memories.
Mitesh Prabhakar Dalvi
When you want to hire a wedding photographer, what are the qualities you look for?

Quality: Amit and his team has done some excellent work in recent times which you can clearly check out from this page itself. Every click makes you go "wow", "how the picture so beautiful!!"

Timeliness: Amit has done very commendable job on punctuality to cover all our wedding functions. At every function he was available 30 mins before the actual time committed which helped us getting that extra time dedicated to photography. He has also given pics well before time and even before any reminders to be sent to his team. We really appreciate that.

Talent, Vision: Amit's real talent came out during pre-wedding shoot. Not a single pose is repeated, he has given entire shoot a fresh prospective. Even for portraits during wedding events have came out really good. His entire team is very friendly and cooperative which made the photography work even more interesting and fun.

Budget: When you get such a passionate and talented photographer, we tend to overlook the budgetary aspect slightly but still it was very affordable for our pockets.

Thanks Amit for covering our event. Kudos to your entire team.

To all the viewers, I would really recommend him for your events.
Marissa
Overall: Amit and his team are excellent professionals. The photography came out brilliantly, and that too in the limited time we could afford to give them. Photography: The team is extremely dedicated and proactive when it comes to work. They were on their toes on our wedding day, handling both sides. From our home to the wedding venue, every aspect was beautifully covered. The candid photography is a great plus. Adds a really nice feel to the experience. They took special note of key family members and made sure that they had enough coverage. We are totally happy with Amit and his Team's work and would easily recommend to anyone. The team was also very patient with us which was really reassuring Post wedding day work: Amit and his team have been on top of album preparation from the day the pics were collated. The video was prepared immediately after we gave our song preference. The post wedding work on albums and video is done very quickly (in fact way before you even begin to remember it after all the wedding chaos) 🙂 I personally could note a great measure of Proactiveness and genuine passion for photography in the team. They did so much to make our day special, still they commented "had we given them more time, they could have worked even more". I really appreciate such a passion-driven approach. For all you out there looking for a reliable team, a team you can "assign work and forget the rest", then I would suggest Amit and his team. A true value for money! PS: don't trust this lengthy post of mine alone, please check out their work samples too.
Shreedevi Dhuri
He is best in capturing natural expressions…. highly recommended
Pranali Joshi
Wonderful photography, highly talented and good human being.
Dr Sunita Kanash
Excellent Photography!!!!👌👌👌👌👌 Highly recommended!!
Purvi Bhatt
Amazing work done. Friendly team.
Swati Kapadia
Superb photography . Quality and precision of photos was very good…!!! 👌👌👌
Kajal Saxena
Amazing work of art , has eye for details, defenately will reach heights , very good fashion photography sense
Mahira Retrend
We had a product shoot for our branded jewelery products. It was a marvelous experience working with him. He had justify our designs' look superbly, by which we are getting huge public response. Thanks to Mr. Amit K Pandya for increasing our product fame.
Dr Nayana Vasani
I appreciate the work and the service rendered by him from the bottom if my heart. Creativity a d output is awesome. ***** (5 star) from me for his passion and handwork
Esha Pandya
He is Awesome!! Just love his photography…
Neha Shah
Supper se upper. He is an excellent photographer.
Rajeshwari Jani
Great Composition subject or the main point of focus in the frame Great Lighting Nice Creativity its a nice arranged studio shot photographer has done something out of the box
Suraj Khilosiya
The best photography man I've ever seen
Jyoti Modi
I m really happy n content wid d calibre of dis master photographer who puts his heart n soul in his work dat makes him excellent..god job..way to go✌👌👍
Priti Gandhi
Amit K Pandya's Photography is best in service. His clicks and and snaps is good. He made our occasion more colourful and memorable with his classic photography.
Ruhi Sharma
Amit has been our most preferred photographer for all the special occasions in our family be it Weddings, birthday parties , engagement parties etc and will continue to be. Amit is extremely talented photographer and has captured all our beautiful moments perfectly. We highly recommend him for all your special occasions.
Komal Malvankar
Amit was referred to me by my cousin… He never gets tired of clicking how much ever poses.. He is our favorite and our one stop when it comes to any engagements or weddings in the family… He compiled my wedding in a beautiful movie like video and lovely album…he captured every detail of the wedding as those memories will be cherished forever…Totally recommended… Thanks Amit
Prajakti Nilesh Kadam
We have been very lucky to get our engagement and wedding photo shoot done by Amit K Pandya. He knows the art and gives his best to preserve our memories for lifetime . He is very professional yet very friendly during his work. He knows best how to capture your personal style in the photographs. We highly recommend him. Keep up the good work !!!
Meeta Joshi
He had done photoshoot for my sons birthday party. He clicked candid pictures in the party. I got to know about him through one of my known and I had seen his work earlier and liked his work, so I hired him for the party. My sister in law liked his work in my sons birthday party so she also hired him and took his service. He was getting mixed up with the guest easily and he is very reasponsible. He is very punctual with the time and was there till the end of the function. He delivered me the pictures in promised time, and the quality of the pictures are also very good. His charges were reasonable, and my experience with him was excellent.
Dipesh Khiloshiya
The second name for candid n pose is AMIT PANDYA. It was an amazing experience with him , me my wife my cousins n my family all are soo happy with his photo shoot .He can put life in every action of his client. Great men, great job ….amit bhaiya…u r awsom. 😇
Hattsoff to ur talent.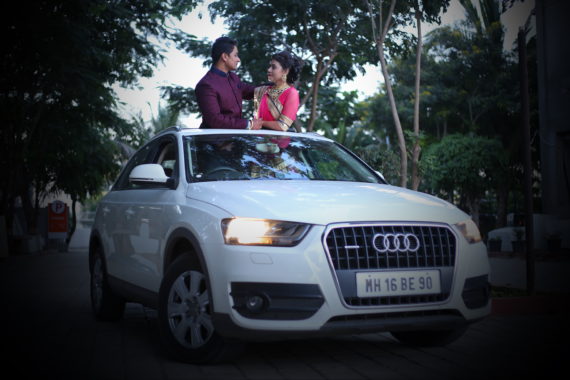 S K BALSE, Union Bank Of India
Union Bank Of India opened its most prestigious branch at Cuffe Parade in November 2012. A get together of members was arranged by CPRA and our branch was one of the sponsors for the event. We invited Shri Amitbhai Pandya and Hiralben Pandya to capture the precious moments of the event. We are happy to inform that Amitbhai & Hiralben did a wonderful job in photography. Thoroughly professionals in photography having magical touch. We wish them for their future endeavours. Best wishes. Regards @ S K Balse, Chief Manager.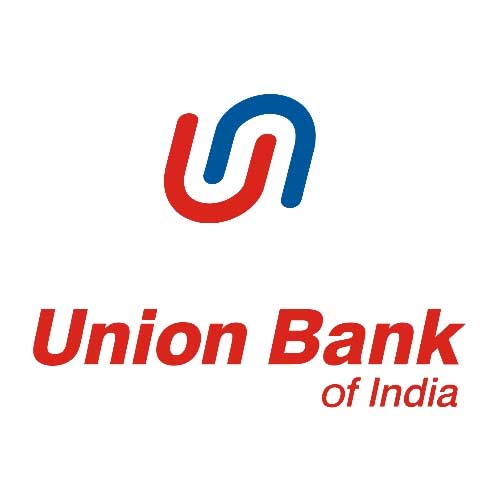 Forum & Kunjesh Negandhi
Amit Pandya along with his wife Hiral and a wonderful crew with all possible equipment covered everything from our engagement till wedding in 2015. He charged like a friend & worked liked a friend. He did his photographic magic with the different types of cameras and specialised lenses. We were never required to give a single instruction. We already recommended him to a couple of friends getting married after me and he did a great job there as well. We thank him and wish him luck and success.

~ Kunjesh ( Founder, DIBC ) & Forum (Choreographer & Dance Teacher)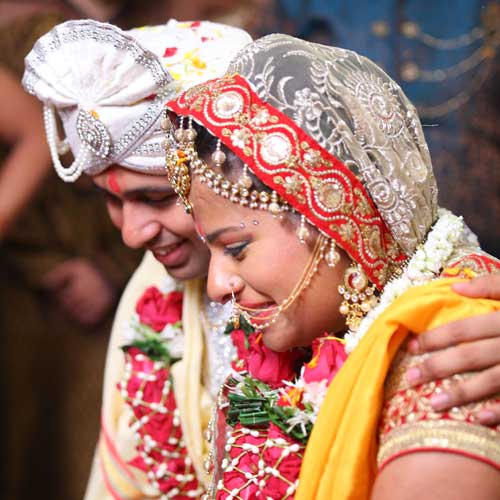 Trusha & Kaivan Gandhi
We had engaged Amit for my wedding dated 5th feb '16. We got to know Amit from my very close friend in our society as he had done the photography in his wedding. Working with Amit was a splendid experience. The quality of photos, candid pics and the videography was relishing. The way he handled and managed my wedding photography is very well appreciated and he is an absolute true professional and get the things done faster without comprising the quality and that's the best part what I liked about him.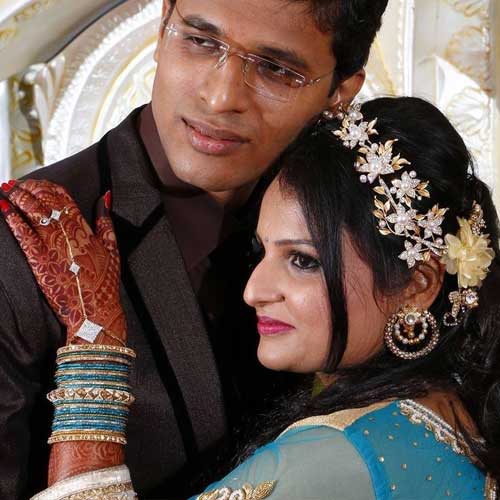 Padmakar Nandekar
Very effective & friendly person. All work done ✅ neatly & within time. We are proud to be associate with Amit K Pandya Photography.